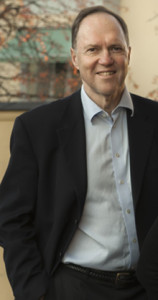 My name is Björn Salomonsson and I am an M.D., psychiatrist, psychoanalyst and associate professor at the Unit of Reproductive Health, Department of Women's and Children's Health, Karolinska Institutet, Stockholm, Sweden.
Emotional problems occur at any age in life. I work with children and adults in psychoanalysis and psychotherapy. My special focus is on emotional issues that tend to emerge in future and new parents and their babies. I am also involved in clinical research in this field. If you are interested in…
Psychoanalysis with adults and children
Psychological problems with future and new parents, and their babies
Research on psychotherapy during the perinatal period
…then you are warmly welcome to read further on!
BOOKS
RELEASED APRIL 2018: PSYCHODYNAMIC INTERVENTIONS IN PREGNANCY AND INFANCY: CLINICAL AND THEORETICAL PERSPECTIVES (London: Routledge). Covers brief psychotherapeutic interventions at Child Health Centres.
PSYCHOANALYTIC THERAPY WITH INFANTS AND PARENTS: PRACTICE, THEORY AND RESULTS
provides a guide to work with distressed babies and unhappy parents, a group often in need of urgent help.
Such treatment is receiving increased attention. The book explores how to work with parents (especially
the mother), and how major psychoanalytic concepts can be applied to these therapies. Extensive practice-
based examples are referred as well as research on the efficacy of this practice.
"This book is not only fascinating. It also has the courage to open up a new and original thread of research
in psychoanalysis; the exploration of the "basic grammar" of the baby worries. No child is too young to be
listened to, understood and if necessary addressed."
Nino Ferro
President, Italian Psychoanalytic Society.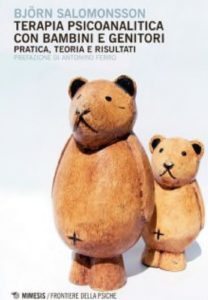 TERAPIA PSICOANALITICA CON BAMBINI E GENITORI
An Italian translation.
PSICOTERAPIA PSICOANALITICA
A Portuguese translation.
TÈRAPIA PSÍCOANALITICA AMB BEBÈS I PARES: PRÀCTICA, TEORIA I RESULTATS
A Catalan translation.
DIALOGUES WITH CHILDREN AND ADOLESCENTS portrays what children look like "inside". It draws on case material presented in the form of letters between the child and the therapist. Only the final chapter contains theoretical commentaries on the child's behaviour, the analyst's technique and the background to the disorder. The book is written in an playful and accessible style, with the hope of casting a fresh light on such work for parents, teachers, and therapists.
"We can feel the mystery of children's experiences, and yet how much they can make sense with patient, respectful and creative attention. I warmly recommend this book to interested parents, young people and to professionals who work with them. Like me, they may find it hard to put down!"
Mary Target Ph.D.
Professor of Psychoanalysis, University College London.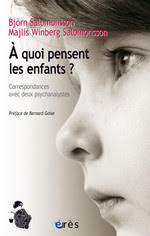 A QUOI PENSENT LES ENFANTS is a French translation of "Dialogues…"
Merci donc [à Björn et Majlis Salomonsson] de nous aider, nous adultes, professionnels ou non de l'enfance, à entrer dans cette culture et à nous y retrouver. Cela est salutaire pour chacun d'entre nous, mais salutaire aussi pour les enfants que nous croisons, les nôtres ou ceux que nous avons à aider ou à soigner, car tout enfant a besoin d'être compris même s'il a peur d'être deviné, et c'est tout le tact de Björn et de Majlis qui leur permet de comprendre sans être intrusifs.
Bernard Golse
Chef de service de psychiatrie infantile à l'Hôpital Necker-Enfants malades (Paris)
Professeur de psychiatrie de l'enfant et de l'adolescent à l'université Paris Descartes